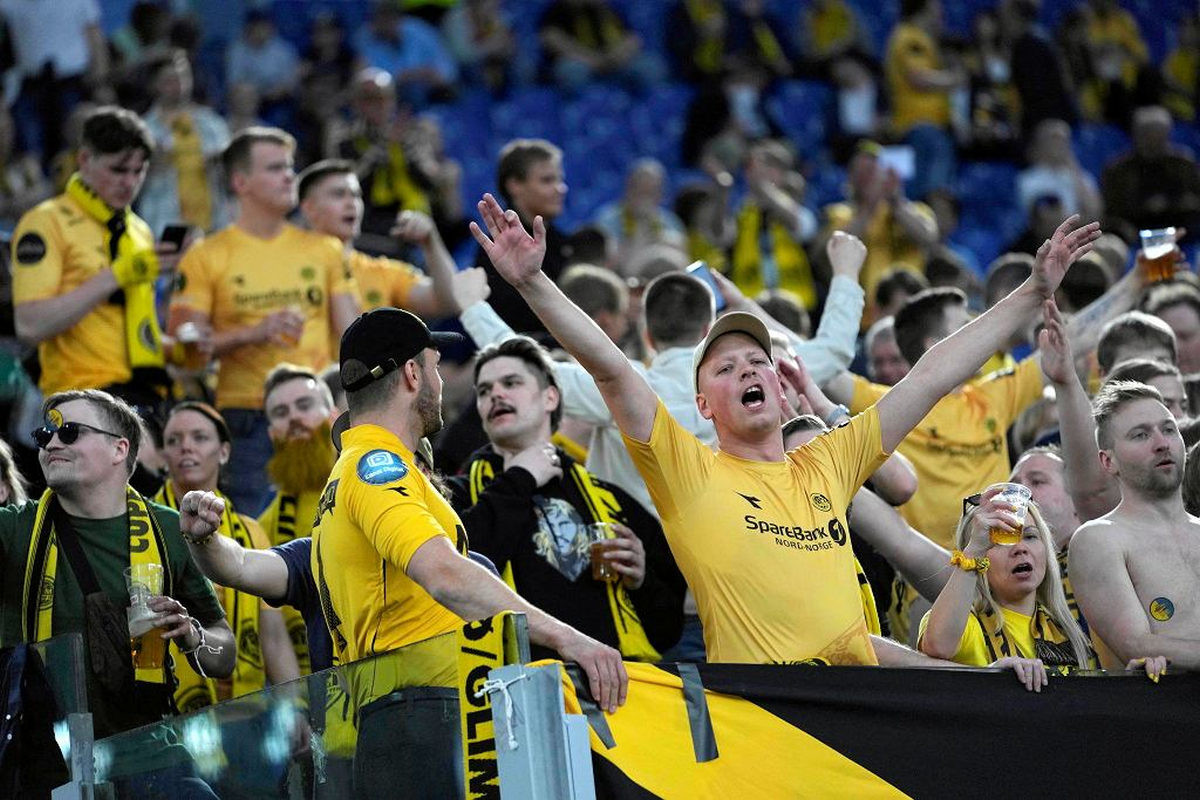 Nakon meča Bodo/Glimt – Valerenga
Grupa gostujućih navijača iz Osla napala je nekoliko domaćih navijača, ali je zabrinjavajuća vijest da su zapravo napali djecu od 12-13 godina.
Reklama – nastavite čitati ispod oglasa
Policija je po dojavi stigla na mjesto na kojem je izbio sukob. Moglo se primijetiti da oko 30-40 navijača Valerenge juri ka jednom mlađem navijaču Bodo/Glimta, a nekolicini dječaka koji su okarakterisani kao simpatizeri ovog tima oduzeti su šalovi i ostali navijački rekviziti.
Norveški novinari uspjeli su dobiti izjavu jednog od pristalica Valerenge. Upitan je o napadu na djecu od 12 i 13 godina koji je pominjala policija. Sebastian je demantovao ovu informaciju.
Reklama – nastavite čitati ispod oglasa
"To je nerazumno. Momci od kojih smo uzeli šal imali su najmanje 20 godina. Bile su to obrasle osobe. Nismo sreli nikoga u tako niskim godinama", kazao je navijač iz Osla, tvrdeći da su domaći fanovi krivi za incident.
"Prišla su nam dva čovjeka i htjeli su da izazovu pometnju. Niko nije reagovao, ali oni nisu stali. Odjednom je jedan od njih pokušao da nam otrgne šal, nakon čega je došlo do nereda".
Njega je posebno zasmetalo to što su policajci upotrijebili sprej protiv navijača.
"Stane policijski automobil i iz njega iskoči policajac kao kauboj. Govori da se moramo smiriti, pa stavlja lisice jednom od nas. Bio sam smiren pa sam pitao šta se dešava, ali ništa nije rekao. Tada policajci zaustavljaju još jednog i situacija se pogoršava. Svi su postali agresivniji, nisu bili pravedni", dodao je.
I on sam uhapšen je od strane policije, a smatra da je policija koristila sprej jer je izgubila kontrolu nad situacijom.
Reklama – nastavite čitati ispod oglasa