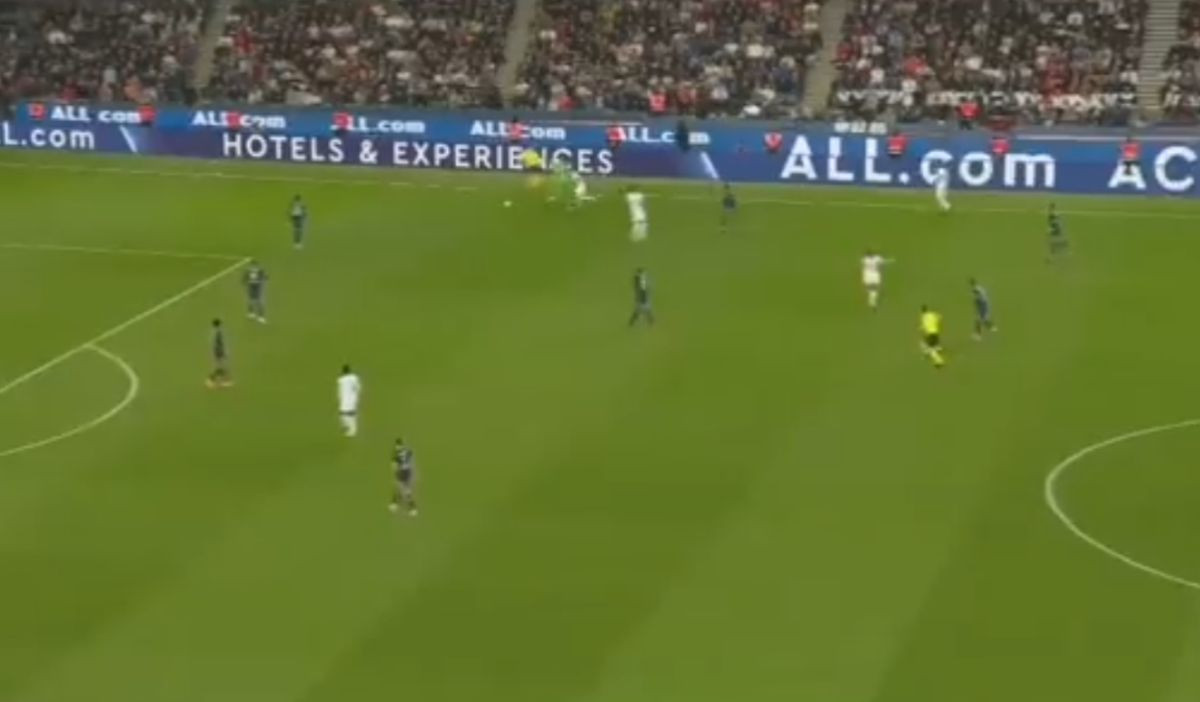 U finišu francuskog El Clasica
PSG je u francuskom El Clasicu uspio pobijediti Marseille i dodatno se približiti novoj tituli prvaka Francuske. 
Favorizovani domaćin je slavio sa 2:1, a svoju noć definitivno nije imao italijanskih golman Gianluigi Donnarumma.
Reklama – nastavite čitati ispod oglasa
Donnarumma je napravio veliku grešku kod izjednačujućeg gola kada je otišao u prazno poslije ubačaja iz kornera, a sve je iskoristio Duje Ćaleta-Car da loptu pospremi u gol.
Donnarumma continues to show the world that he is a mediocre goalkeeper.
pic.twitter.com/ecuyM003MA

— Fabio Gatto (@FabioGatto10) April 17, 2022
Reklama – nastavite čitati ispod oglasa
Italijanski golman je imao i očajno istrčavanje u sudijskoj nadoknadi kada je napucao jednu loptu u reklame.
Shvatiši da se lopta vratila u teren Donnarumma je pokušao da je smiri i tako dodatno ukrade vremena, a sudija mu je odmah pokazao žuti karton.
Donnarumma 😭😭😭😭😭😭
pic.twitter.com/yteJ4dpAaQ

— Haych (@HaychhAFC) April 17, 2022
Nakon sjajnog Evropskog prvenstva s Italijom Donnarumma je stigao u PSG kao slobodan igrač i trebao je predstavljati veliko pojačanje.
Ipak, stvari za ovog 23-godišnjaka su sve osim odlične. Daleko je od prepoznatljive forme, dok i navijači gube s njim strpljenje i traže njegov odlazak.
Reklama – nastavite čitati ispod oglasa