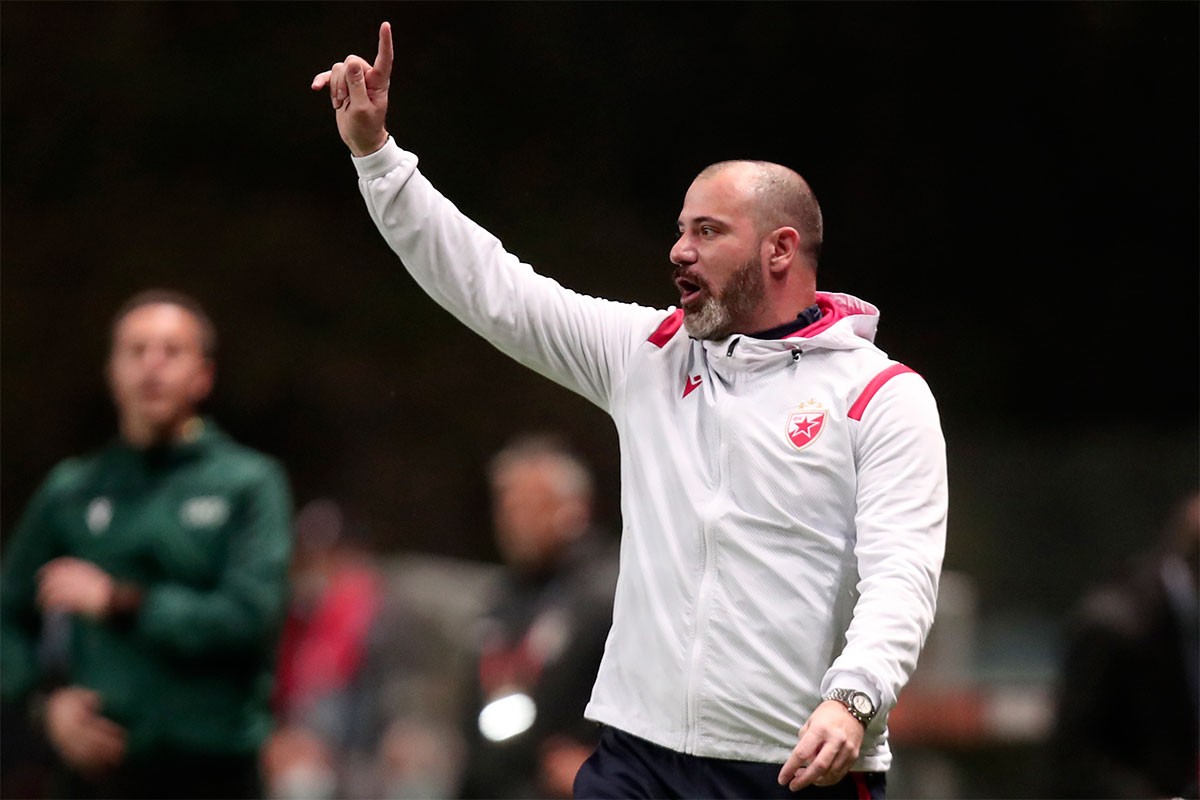 Fudbaleri Crvene zvezde sutra od 17.00 dočekuju Radnički iz Kragujevca u okviru 30. kola Superlige Srbije.
Trener Crvene zvezde Dejan Stanković ističe da Radnički u posljednjih šest utakmica ima četiri pobjede i dva neriješena rezultata.
"Verujem u nas i u ono što radimo, a to pokazujemo na utakmicama. Ovo je samo jedan meč u nizu koji nas vodi ka završnom cilju", rekao je Stanković.
"Po meni je Nenad Lalatović jedan od najboljih trenera sa ovih prostora. Ovo nije stvar "ulizivanja", niti hvaljenja, to pričaju rezultati. Svaka ekipa u kojoj je bio Lalatović je imala prepoznatljiv način pristupa utakmici tokom svih 90 minuta. Njegove ekipe igraju agresivno, znaju tačno šta rade, kako stoje na terenu i kako mogu da kazne protivnika", dodao je.
Trener Crvene zvezde se osvrnuo i na povredu Gabonca Gelora Kange.
"Poznajemo Kangu, ako bude imao jedan procentan šanse da igra – on će igrati. Gledaće ceo stručni štab, kao i medicinski blok da ga što pre vratimo u trenažni proces", zaključio je Dejan Stanković.