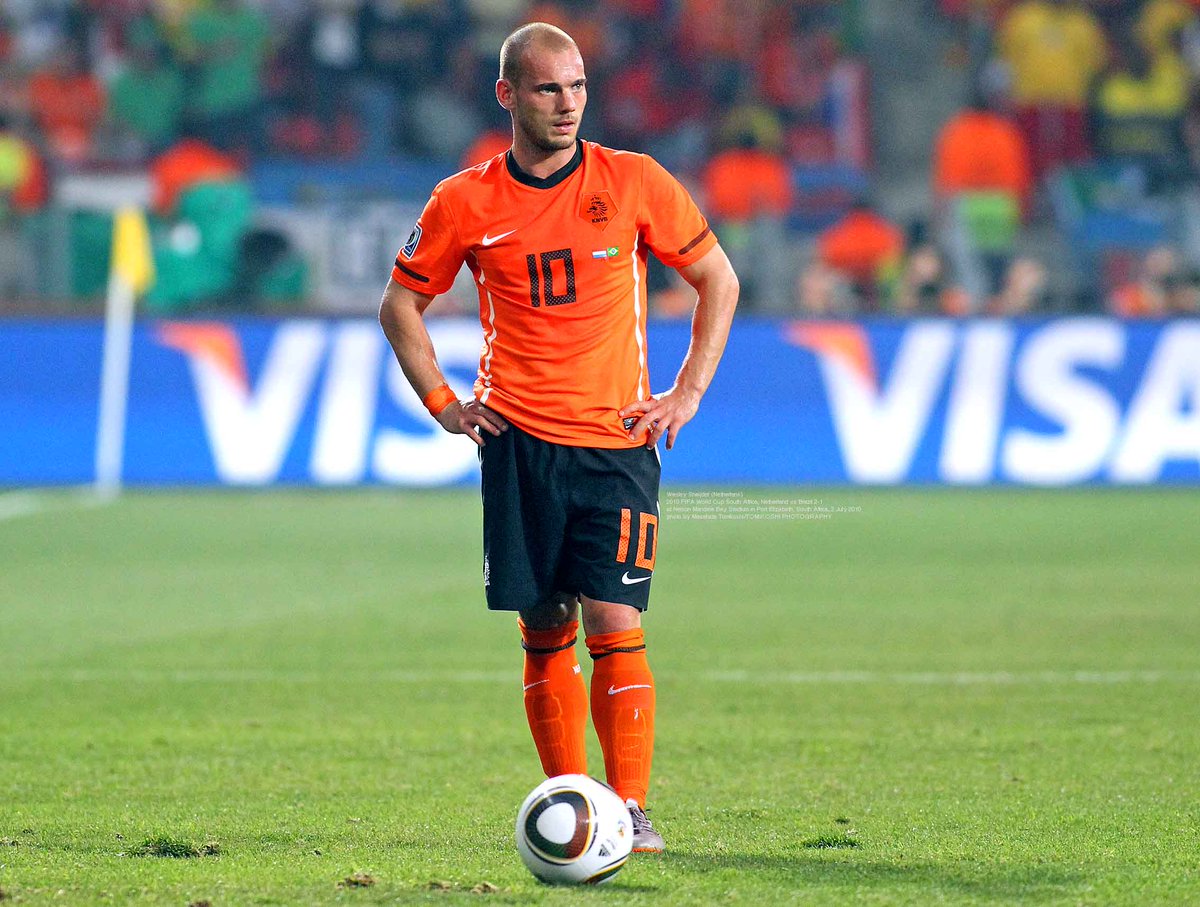 Postoje fudbaleri koji su jako voljeli da uživaju u životu van terena. Noćni provodi, alkohol, zgodne žene i lude nezaboravne noći su za neke bila dnevna rutina.
Reklama – nastavite čitati ispod oglasa
Takav život je vodio i Wesley Sneijder, veliki fudbalski boem i žrtva jedne od najvećih nepravdi kada je u pitanju dodjela Zlatne lopte. Mnogi su skloni reći da je Snejider 2010. doživio ono što je Robert Lewandowski prošle.
Snedijer je te godine igrao fudbal života. Osvojio je s Interom trostruku krunu uključujući Ligu prvaka, dok je Nizozemsku odveo do finala Svjetskog prvenstva, a na kraju nije završio ni u Top 3. Ispred njega su bili Lionel Messi, Andreas Iniesta i Xavi.
Reklama – nastavite čitati ispod oglasa
"Mogao sam biti kao Messi i Ronaldo, ali jednostavno nisam to osjećao. Uživao sam životu, možda sam pio čašu fina tokom večere", rekao je Snejider jedne prilike.
"Leo i Cristiano su različiti, oni su se dosta žrtvovali i to je meni uredu. Međutim, moja karijera je svakako bila nevjerovatna", dodao je tada Nizozemac.
Nekada najbolja "desetka" svijeta je već tri godine u penziji. Kada se penzionisao mnoge je šokirao svojim izgledom pošto je dobio znatan broj kilograma.
Reklama – nastavite čitati ispod oglasa
Međutim, njegova najnovija fotografija koja je počela kružiti društvenim mrežama nikog ne ostavlja ravnodušnim.
Wesley Sneijder 📸 pic.twitter.com/fAStypH0kg

— FutbolArena (@futbolarena) April 7, 2022
Snejider se pojavio na jednoj dobrotvornoj utakmici za pomoć stradalim ratu u Ukrajini i dojam je da izgleda krupniji nego ikad.
Da je oduvijek bio fudbalski meraklija potvrđuje i njegova izjava od prije nekoliko mjeseci iz vremena dok je nosio dres Intera.
Reklama – nastavite čitati ispod oglasa
U Milanu bi sa ženom bio na zabavama do šest ujutro, a navečer bi zabijao u Ligi prvaka.
"Jednom smo žena i ja otišli na zabavi koju je organizvao Armani. Tu su bili Goerge Clooney i Megan Fox. Kući smo se vratili u šest ujutro i navečer sam u Ligi prvaka protiv Werdera upisao asistenciju i postigao gol."
"Nakon što sam to uradio jednom, nisam imao straha da uradim ponovo", kazao je Snejider koji je osim za Inter od evropskih velikana još igrao za Ajax i Real. U Evropi je nastupao i za Galatasaray te Nicu. Posljednji klub mu je bio Al-Gharafa iz Katara. 
Kada je u pitanju njegov privatni život Snejider se prije nekog vremena razveo od dugogodišnje supruge Yolanthe Cabau. Nije u svijetu fudbala i ima vlastitu vinariju čija vina promoviše širom Evrope i svijeta. Ponekad se pojavi na nekim fudbalskim ceremonijama.