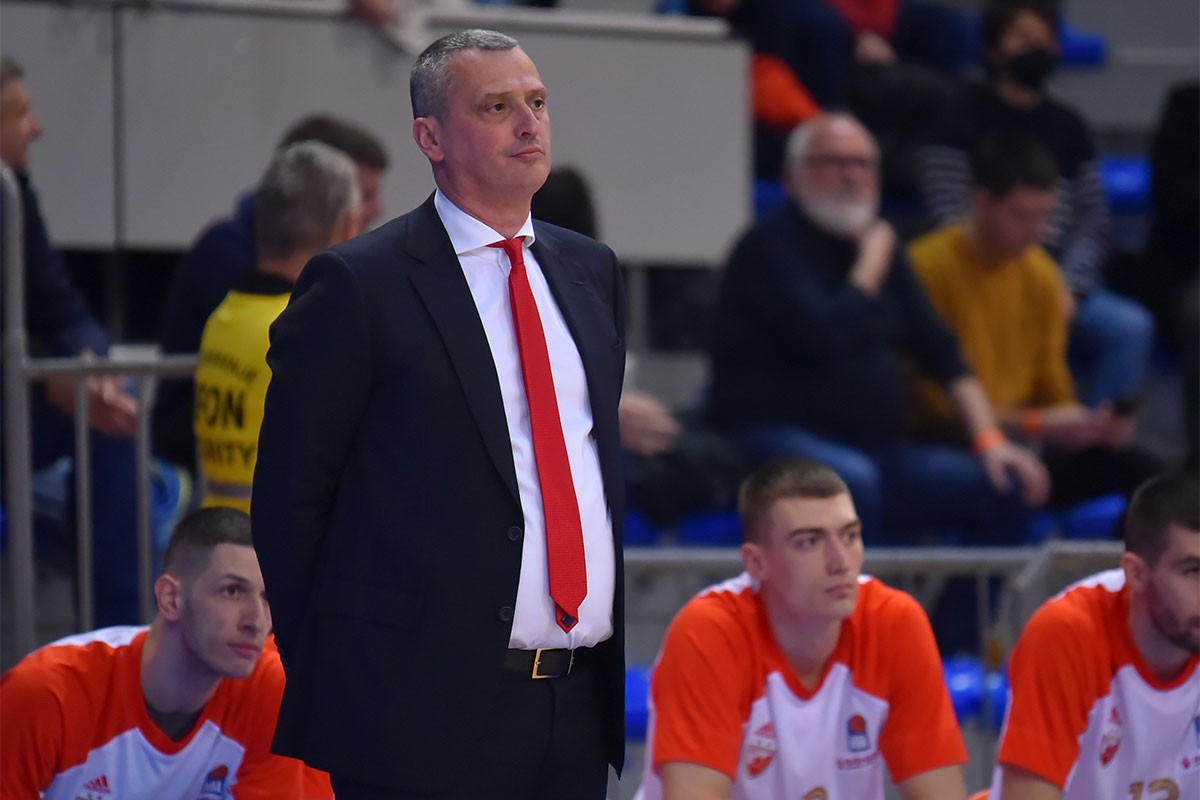 Igramo protiv aktuelnog prvaka Evrope koji ima priliku da u nastavku takmičenja odbrani trofej. Potpuno je jasno o koliko se kvalitetnom timu radi, daćemo sve od sebe da im pariramo, znamo da to nije nimalo lako, ali trudićemo se da dobrom igrom pred našim navijačima završimo ovogodišnju sezonu u Evroligi, rekao je trener košarkaša Crvene zvezde Dejan Radonjić.
Zvezda sutra od 21 sati dočekuje Efes u utakmici 34. kola.
"Prirodno je da psotoji adekvatna motivacija, igramo protiv šampiona, jednog od favorita i ove sezone, igraćemo pred našim navijcacima, tako da ima dosta motiva,. Uradićemo sve što možemo i pokušaćemo da pariramo i zadovoljni završimo meč. Šta će to biti na kraju videćemo", izjavio je Radonjić novinarima na treningu u hali Aleksandar Nikolić.
Zvezdin trener nije htio da pravi "duboke analize" posljednja dva poraza, protiv Bajerna i Žalgirisa, a otkrio je da Ostin Holins trenira i da će se sutra donijeti odluka o njegovom nastupu, dok su kapiten Branko Lazić i Majk Cirbes i dalje van stroja.