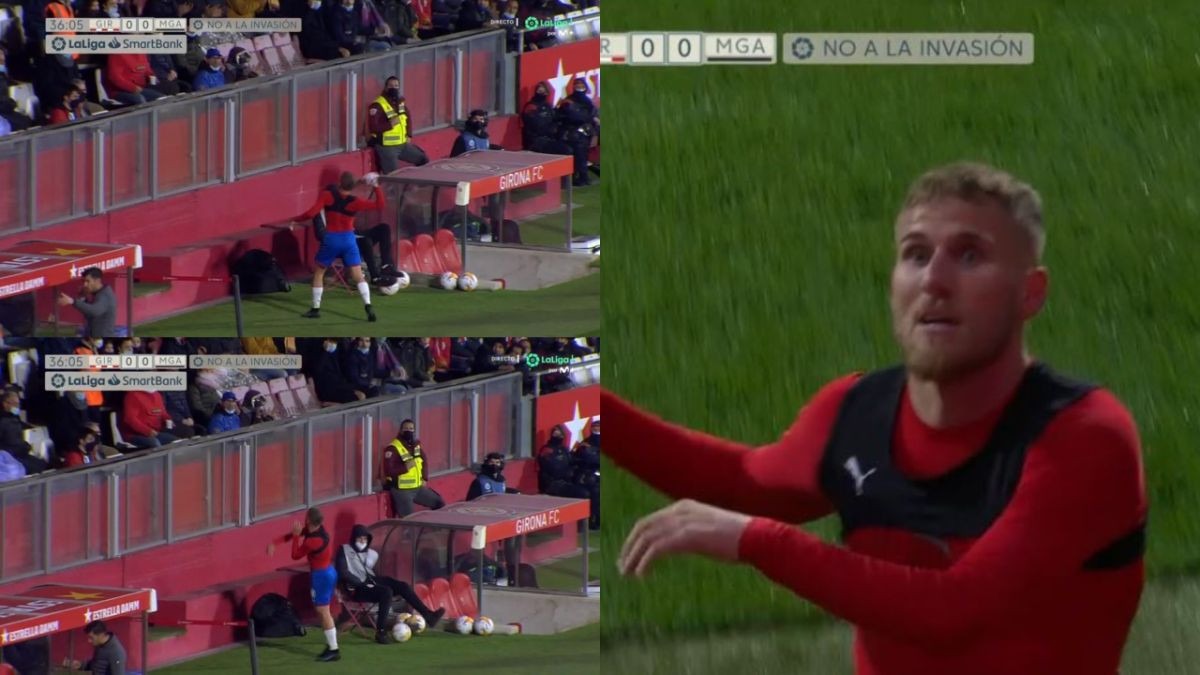 Čak je izvrijeđao i trenera
Da trener nepovrijeđenog igrača mijenja već u prvom poluvremenu nije česta pojava, ali se dešava. Neki to prihvate normalno, neki baš i ne.
Reklama – nastavite čitati ispod oglasa
Fudbaler Girone Samu Saiz je zamijenjen u 36. minuti i po njegovoj reakciji koja je uslijedila uopšte mu nije bilo drago zbog toga.
Saiz je pokazao ozbiljan manjak discipline koji bi ga mogao skupo koštati. Pošto je napravio gest kojeg navijači klubova uopšte ne vole.
La réaction de Samu Sáiz. 🤦🏼 pic.twitter.com/6KCHarUkDj

— Girona FC FR 🇫🇷 (@GironaFrancia) April 1, 2022
Reklama – nastavite čitati ispod oglasa
Naime, kada je vidio da će izaći iz igre Saiz je skinuo dres i ljutito ga bacio na tribine te je od bijesa počeo da vrijeđa i psuje.
Jedna od uvreda se odnosila i na trenera Michela kojeg je nazvao klovnom te je odmah otišao u svlačionicu.
"Nisam ni pričao s njim. Razumijem da je bio uznemiren, ali i ja sam njegovom igrom. Radili smo na pressingu i to on nije dobro uradio. Moram donijeti odluke", rekao je trener Girone poslije meča te nastavio:
"Moram praviti odluke. To je prva izmjena u mojoj karijeri koju sam napravio prije poluvremena. Nisam htio da zakasnim s izmjenom."
Girona je na kraju meč dobila rezultatom 1:0 golom Bustosa u 82. minuti. To je bila peta pobjeda u nizu dovoljna za proboj na 4. mjesto.
Reklama – nastavite čitati ispod oglasa