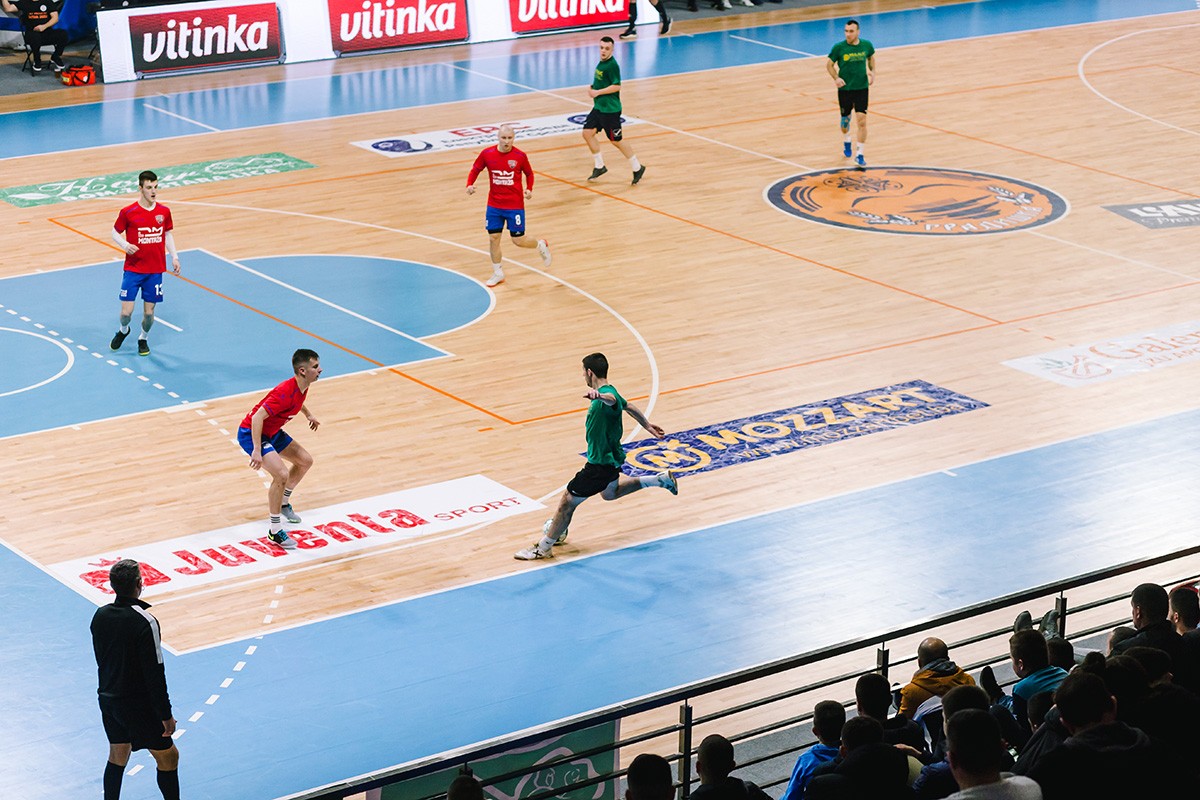 Završen je prvi zimski Turnir "Arena 2022" u Gradišci. Za sve učesnike i posjetioce bio je to pravi sportski spektakl jer su imali priliku da uživaju u futsal mečevima, ali i radničkim igrama.
Za titulu najboljih u te dvije kategorije borile su se 42 ekipe iz BiH. Titula najboljeg tima u futsalu pripala je ekipi DM montaža iz Broda, a najkvalitetniji radnički sastav bio je Prima ISG iz Gradiške. Organizatori ne kriju zadovoljstvo zbog uspješnosti turnira, ni zahvalnost zbog podrške koje su dobili.
"Zaista bih se zahvalio kompaniji Mozzart koja nam je finansijski pomogla pri organizaciji prvog zimskog turnira. Ovo nije prvi put da nas podržavaju, već su nam bili partneri pri organizaciji turnira tokom ljeta i na svemu tome smo im beskrajno zahvalni", kaže Dario Lacković, član organizacionog odbora Turnira.
Organizatori Gradska uprava Gradiška, "Arena" i udruženja građana "Mikro mreža" i "Naša Sava" veoma zadovoljni odazivom ekipa, ali i činjenicom da su oborili rekord posjećenosti.
Naime, 42 ekipe iz cijele BiH takmičile su se u dvije kategorije, a nova dvorana "Arena" bila je popunjena do posljednjeg mjesta.
Za učesnike su pripremili i bogat nagradni fond od 15.000 KM. Tako je najboljima u petoparcu pripalo 10.000 KM, a najuspješnija radnička ekipa, koja je igrala u sastavu 5+1, osvojila je 1.500 KM. Ni drugoplasirane i trećeplasirane ekipe nisu otišle kući bez pehara i novčanih nagrada. Zbog toga najavljuju da će opet zaigrati na ovom turniru i iduće godine.
To veoma raduje organizatore jer im je želja da ovaj turnir preraste u tradiciju. Posebno su srećni što su njihovu sportsku manifestaciju prepoznali grad Gradiška i Ministarstvo sporta, a podržali su ih i brojni sponzori, među kojima i kompanija Mozzart i to ne prvi put.