Boja odjeće može popraviti raspoloženje, ali ga i pokvariti, ubrzati ili usporiti puls, utjecati na to da li se osjećate samopouzdano ili pomalo nesigurno. No, ono što je sigurno jeste da boja leda usporava otkucaje srca te je idealna za opuštanje.
Savršena je u kombinaciji s puderasto rozom, bojom vode, korala, ali i smaragdno zelenom. Uostalom, kao što joj i samo ime kaže, ledeno plava boja idealna je u zimskom periodu pa, osim u potpuno opuštenim kombinacijama, možete je nositi i u elegantnijim izdanjima. Bez obzira na temu proslave, odjeveni u haljinu ledeno plave boje naglasit ćete svoju prefinjenost.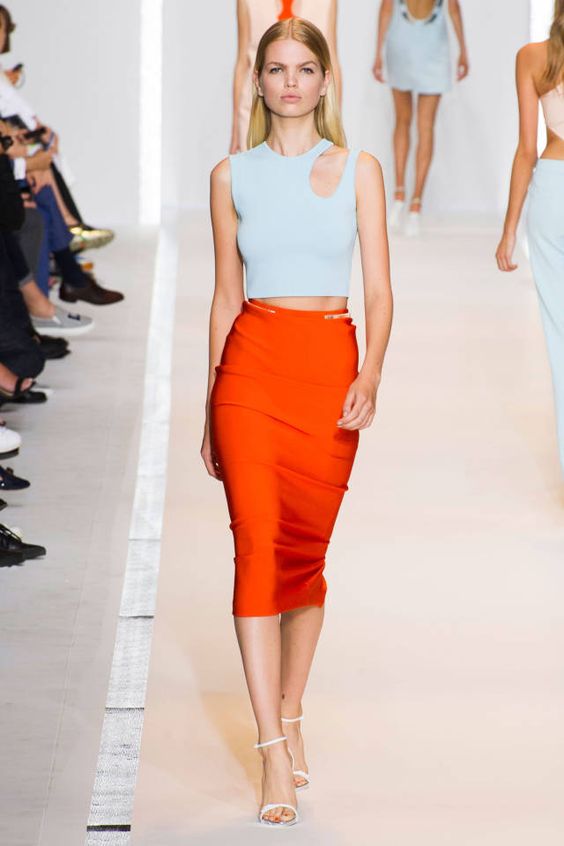 U kombinaciji puderasto roza i ledeno plava pojačavaju i naglašavaju jedna drugu. Također, ova kombinacija najbolji je izbor za žene koje svom poslovnom izgledu žele dodati dozu glamura. Odlučite li se za nijansu vode u kombinaciji s ledenom plavom bojom, izgledat ćete svježe, lagano, svijetlo i pozitivno, a detalji koji će upotpuniti vaš izgled mogu biti u srebrenoj boji.  Smaragdno zelena otvorit će vašu kombinaciju s ledenom plavom nijansom i učiniti da izgledate i poslovno i ekstravagantno.
The post Savršeno smirujuća: Ledeno plava boja appeared first on Azra Magazin.