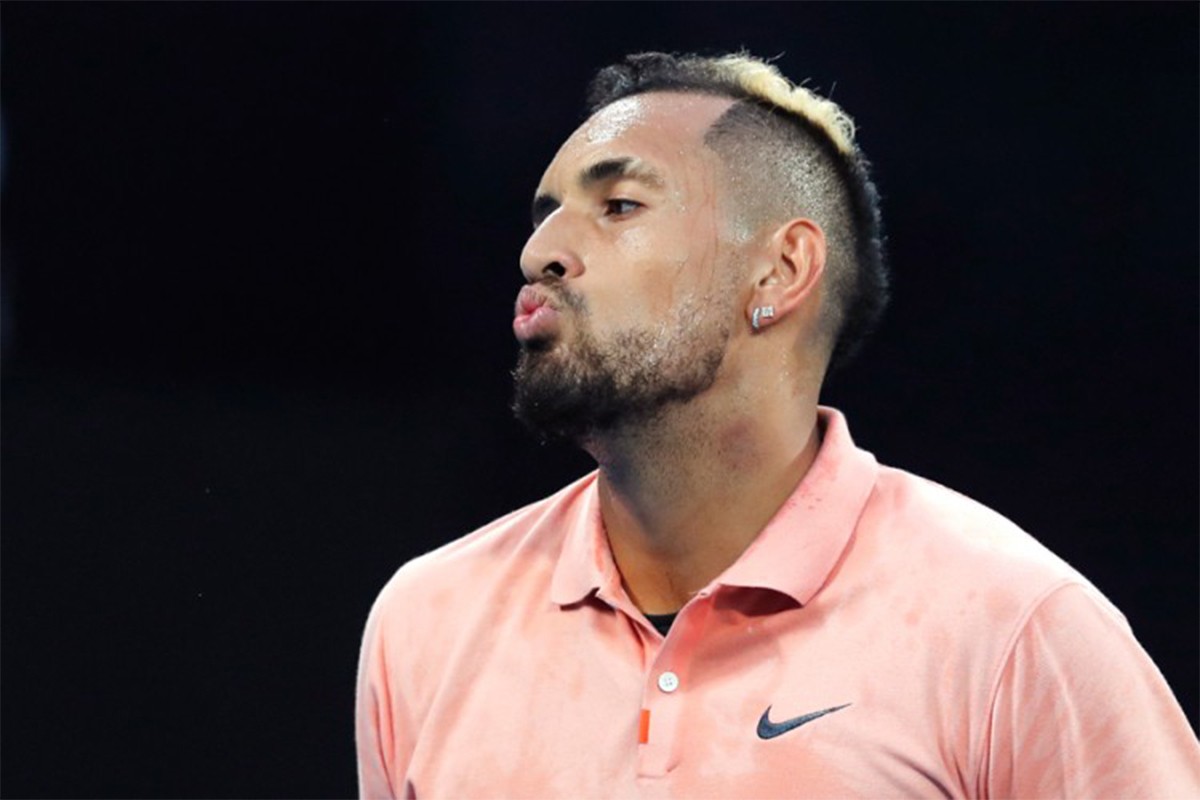 Nik Kirjos je definitivno razgalio sve na Australijan openu pobjedom u prvom kolu.
Kao što je i obećao, njegov izlazak na teren bio je više od meča, nezaboravan spektakl u kojem su svi mogli da uživaju.
Australijanac ne samo da je pobijedio, već je nastavio da uveseljava publiku briljantnim potezima, kao da je u pitanju egzibicija, a ne meč prvog kola Gren slema.
Na kraju, oduševljena publika je rešila i da ga malo počasti i to ni manje ni više nego – pivom!
Pozdravljajući publiku, Kirjos je prišao tribinama gdje su u prvim redovima bili brojni navijači sa pivom u plastičnim čašama.
U jeku pandemije virusa korona, išao je od jednog do drugog i od svakog popio po koji gutljaj!
U intervjuu na terenu, poručio je:
"Kada sam saznao da sam pozitivan na testu, imao sam sumnju da ću igrati. Prošla nedjelja je bila teška, ali sam imao sreće da imam teniski teren tamo gde sam i da malo vježbam. Danas sam je..no dobro servirao", rekao je u svom stilu.
Publika ga je silno inspirisala.
"Ne znam šta sam to uradio ovoj publici, ali vi ste ovde kao u zoološkom vrtu. Super ste glasni. Srećan sam što sam pred vama", priznao je.
Protiv Medvedeva neće igrati u svojoj omiljenoj "Džon Kain" areni.
"Igraćemo na Lejveru, da budem iskren. Medvedev je sjajan igrač. Osvojio je Gren slem. Ne gledam dalje od toga, ali znam da ću morati da igram dobar tenis, videćemo šta će biti", zaključio je Nik.
CHEERS NICK
(GIF @justtennis_) pic.twitter.com/cNdbiC912w

— We Are Tennis (@WeAreTennis) January 18, 2022
(b92)