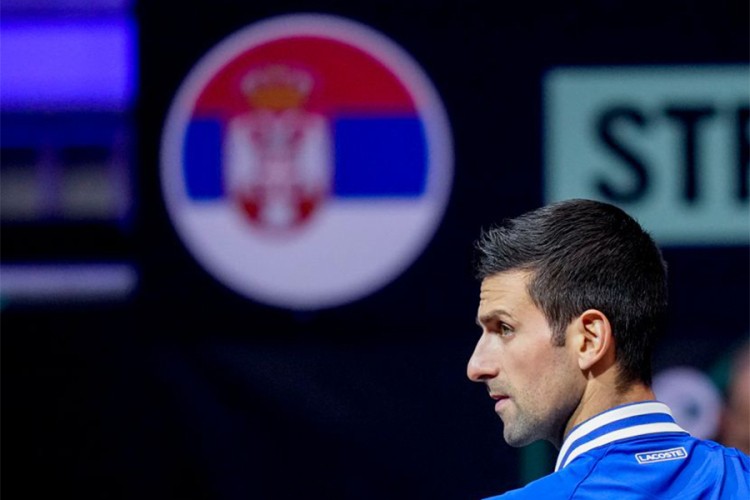 Najbolji teniser Novak Đoković oglasio se nakon nedavnih protesta na ulicama Beograda i ostalih gradova Srbije i naveo da se trudi da bude apolitičan, ali da mu smeta što "čovjek ne može da izrazi svoje mišljenje o osnovnim elementima za život i zdravlje".
On je zdravlje naveo nekoliko puta kao primarnu stvar i da mu je ono bilo potrebno kako bi došao do vrhunskog nivoa rezultata.
"S obzirom na aktuelne građanske proteste širom Srbije koji ukazuju na neophodnost ozbiljnog i konkretnog pristupa u vezi sa važnim ekološkim pitanjima odlučio sam da se javno obratim, uveren u ogroman značaj ovih tema za sve nas. Svestan sam da postoje i drugi zahtevi koji se čuju na protestu, a koji imaju političku konotaciju. Želim da se ogradim od 'pozicije' i 'opozicije', političkih struja bilo koje vrste. Uvek sam se trudio da budem apolitičan", istakao je Đoković.
Kaže da mu smeta što ne može da istakne svoj stav i mišljenje o osnovnim elementima za život i zdravlja kao što su vazduh, voda i hrana, a da ne bude obilježen kao struja bliska politici. 
"Nisam se ustručavao u prošlosti da zauzmem stav i borim se za tenisere i sportiste kojima je neophodan glas i pomoć od nekih 'zvučnijih' imena u našem sportu. Iako mi se to često 'obilo o glavu' u kontekstu medija i osude/kritike koju sam nepravedno dobijao i nastavljam da dobijam i dalje, neću odustati da se borim za pravdu i istinu", rekao je Đoković.
Zahvalan je, kaže, što ima svijest i što se trudi da se pridržava životnih vrijednosti i načela za koje smatra da su osnova života svakog pojedinca i zdravog društva.
"Čujem komentare – što se jedan sportista 'meša tamo gde mu nije mesto', ali ja sam čovek pre nego sto sam sportista ili bilo šta drugo. Kao svako drugi. U profesionalnom tenisu da bi dostigao vrhunski nivo rezultata, i ostao na tom nivou više godina, neophodno je voditi računa o zdravlju u svakom smislu. Sve što se dešava u životu sportiste – hrana, odmor, trening, vazduh, voda, oporavak , način razmišljanja, emotivno stanje, karakterne osobine, utiče direktno na konačan sportski rezultat", kazao je Đoković.
Dodaje da kroz sopstveno iskustvo uviđa koliko je svijest o sebi i holistički pristup zdravlju doprinjeo na dugovečjnost moje karijere i rezultate koje bilježi.
"Više od svega, ta svest uticala je na pozitivne promene u mom životu i načinu na koji živim i kako se osećam u svom telu. S obzirom na dosadašnje lično iskustvo koje imam i određeno znanje u oblasti zdravlja koje sam stekao kroz karijeru i život, osećam da imam pravo da podelim svoje mišljenje o ovoj temi sa ljudima. Kvalitet vazduha u Beogradu je zabrinjavajuće loš, već decenijama unazad. Kvalitet vode i hrane je isto upitan. To su osnovni elementi za zdravlje čoveka i ekosistema. Ako radimo na tome da u nama vlada optimalno stanje zdravlja i zdrava sredina, onda će se transformisati i naš život na bolje", navodi Đoković, prenosi Telegraf.