Goran iz Gospodina Savršenog progovorio je o prekidu veze s Hanom Rodić.
"Sve o meni i zašto ništa više o meni niste čuli…", naslovio je Goran svoju podužu objavu u kojoj objašnjava da je vezu s Hanom htio prekinuti još prije godinu dana.
"Bili smo u Njemačkoj zatvoreni i jednostavno je nisam mogao izbaciti jer sam znao da nema nikoga i da je ovisna o meni", rekao je te dodao da je nakon Božića "Hanu poslao za Zagreb i preselio se u London".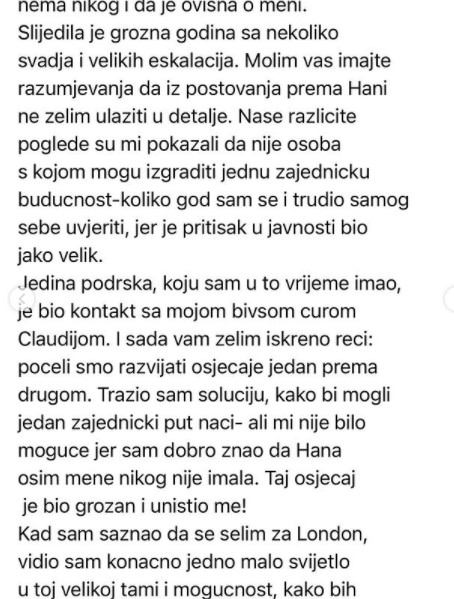 "Jedina podrška koju sam u to vrijeme imao bio je kontakt s bivšom curom Claudijom", priznao je te dodao da su njih dvoje nakon toga počeli ponovno razvijati osjećaje jedno prema drugom. S Claudijom se na kraju i preselio u London.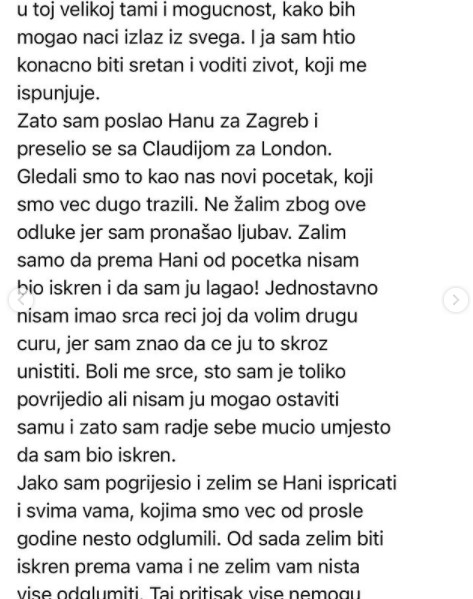 "Ne žalim zbog ove odluke jer sam pronašao ljubav", zaključio je Goran, između ostalog. "Žalim samo da od početka nisam bio iskren prema Hani i da sam je lagao", priznaje. "Jednostavno nisam imao srca reći joj da volim drugu curu jer sam znao da će je to skroz uništiti", kaže.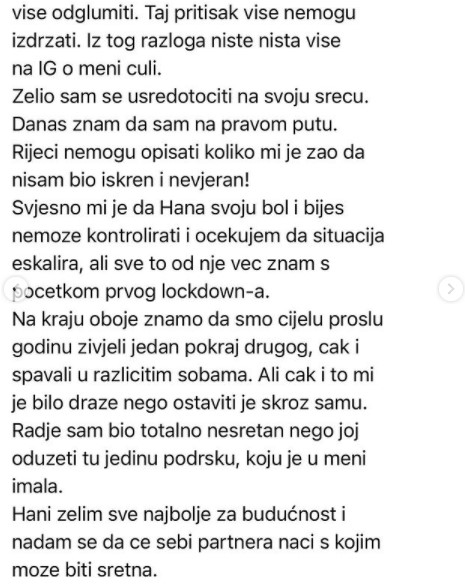 A onda se oglasila i Hana te optužila Gorana da se "pere od svoje ljubavnice".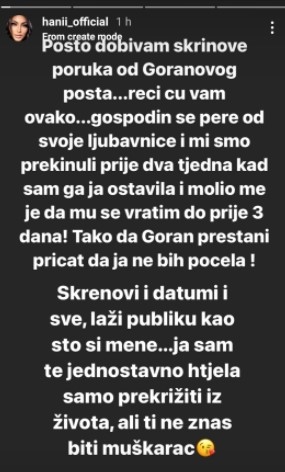 Objavila je i poruke koje su navodno razmijenili.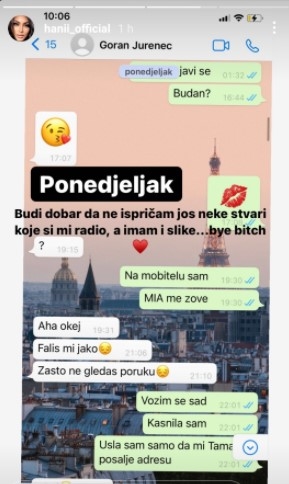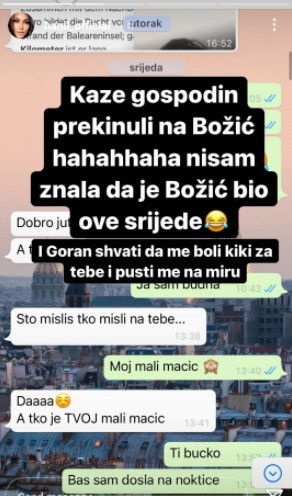 Dodala je i da je "sretna što ga se riješila".
Nakon toga je poslao poruku i Hani za koju kaže da je "osoba koja ne može pretrpjeti ako nije prvi izbor". Zaprijetio je i da će pokazati račune koji dokazuju da joj plaća smještaj u kojem je i sad. "Sram te bilo što se spuštaš na taj nivo", dodao je.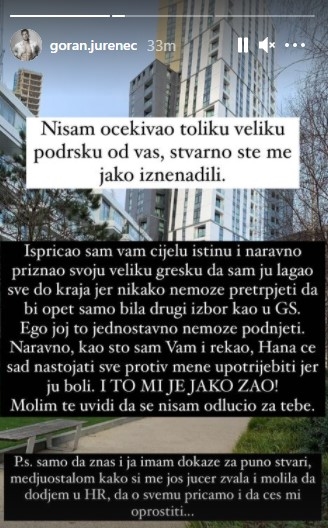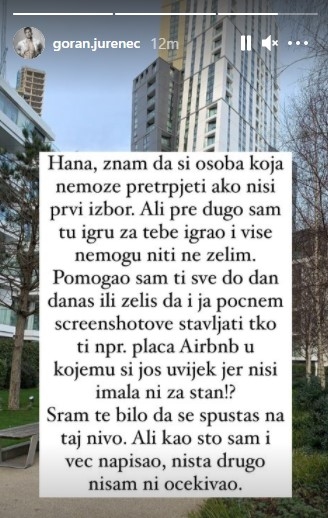 The post Drama u Hrvatskoj, Goran iz "Gospodina savršenog" se vratio bivšoj curi: "Lagao sam Hani, žao mi je. Bio sam nesretan" appeared first on BHDijaspora.net.