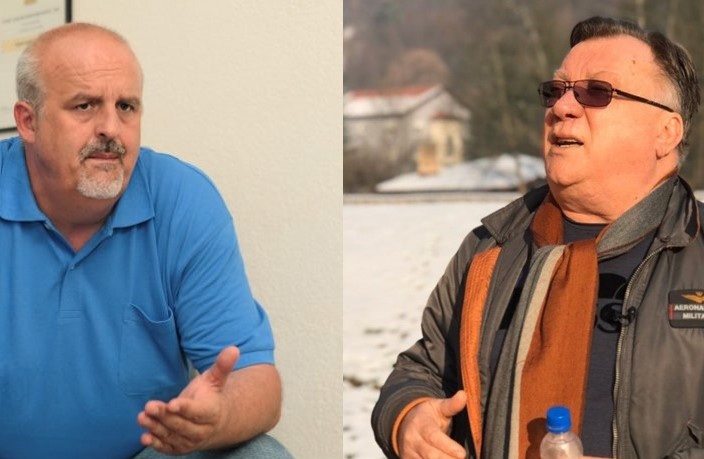 Jedna od naših najvećih muzičkih zvijezda, legenda narodne muzike Halid Bešlić pružio je podršku predsjedniku Otvorene mreže Almiru Čehajiću Batku koji se od prošloga mjeseca nalazi u sarajevskom pritvoru nakon što je uhapšen u akciji SIPA-e "Network", zbog sumnje da je počinio krivična djela pranje novca i zloupotreba položaja prilikom liječenja osoba putem "Otvorene mreže" (OM). Tereti se da je nelegalno stekao 625.000 KM.
-Što se tiče Otvorene mreže, ja stvarno imam pozitivno iskustvo, lijepih smo stvari odradili za mnoge bolesne. Mislim da će istina doći na vidjelo, ali uglavnom vjerujem u Batka i da je želio najbolje. Možda mu se nešto i omaklo, ne znam, ali imam potrebu da budem uz njega sad kad mu je teško. Da stanem uz njega kao drug, jer znam Batka dugo godina i sa moje strane ima podršku. Želim mu da što prije napusti te prostorije u kojima se sada nalazi i da nastavimo dalje – poručio je poznati pjevač u emisiji Udri muški.
Halid je takođe učestvovao u pojedinim humanitarnim akcijama, a podsjetio je da je Batka kontaktirao za pomoć i pojedinim svojim prijateljima, te da se predsjednik Otvorene mreže uvijek odazvao i učinio sve što se, u trenutku, moglo.
-Nije lako biti humanitarac, ljudi brzo zaboravljaju dobro, a samo pamte loše. I to je najgore, ova vremena su zaista loša. I medijski se svašta zloupotrebljava. Čim se nešto desi, hoće priču, k'o da se živi od priče. Ne živi se od priče, živi se od istine i od aktivnosti. Batku želim sve najbolje, jer ono što radi OM ne radi niko drugi. To je volonterski rad. Da je mene Kemo Monteno poslušao ne bi mu se desilo šta mu se desilo, živio bi još, jer je bila varijanta da preko OM ode u Francusku i da dobije bubreg. A on ga je dobio ovdje i nije mu se primio i tako je izgubio glavu.
Naš poznati pjevač je naglasio da su učinak OM i i sve aktivnosti oko bubrežnih bolesnika u rangu rada jedne velike bolnice.
"Ja znam i te ljude iz Francuske, te velike doktore, do kojih nije tako lako doći. Na nivou države je to nemoguće. Što bi narod rekao ne bi trebalo dozvoliti da se "zbog kile mesa izgubi tele". Pozdravite mi puno Batka i daće Bog da to sve bude kako treba – izjavio je Bešlić, prenosi Udrimuški.ba.
Izvor: azra.ba