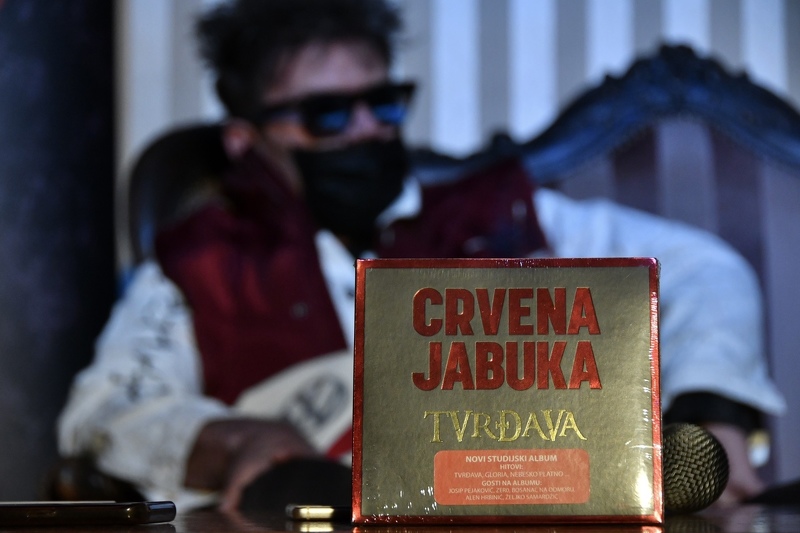 Promocija održana u klubu Aquarius Vils (Foto: I. Š./Klix.ba)Crvena jabuka predvođena Draženom Žerićem Žerom novi album "Tvrđava" predstavila je danas u sarajevskom klubu Aquarius Vils.
U skladu s epidemiološkim mjerama, pred nekoliko prijatelja i kolega s estrade, Žera je predstavio novi album, a gosti su ga pozdravili gromoglasnim aplauzom. No, prije Žere, riječ su imali njegovi saradnici, kao i promotor kulturno-umjetničkih programa Mario Pejić.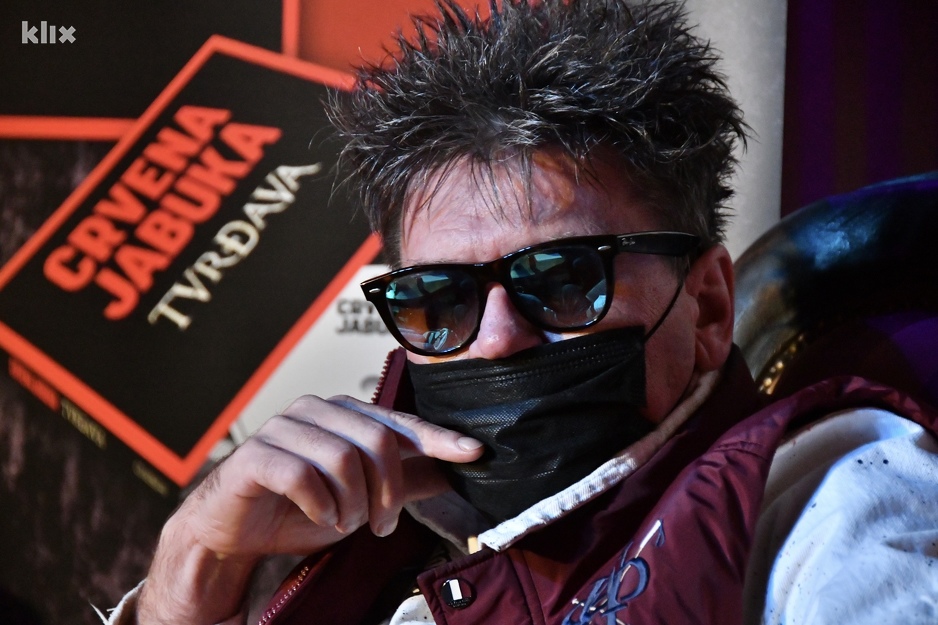 "Album 'Tvrđava' nosi prepoznatljiv zvuk Crvene jabuke i djelo je iskrenog i dosljednog Sarajlije Dražena Žerića Žere koji i danas dostojanstveno promoviše novi album. Smatram da će njihove nove pjesme slušati sve generacije, publika im je ostala vjerna sve ove godine", kazao je jedan od autora na albumu Mario Pejić.
Nekoliko pjesama potpisuje i poznati bh. hitmejker Dino Muharemović.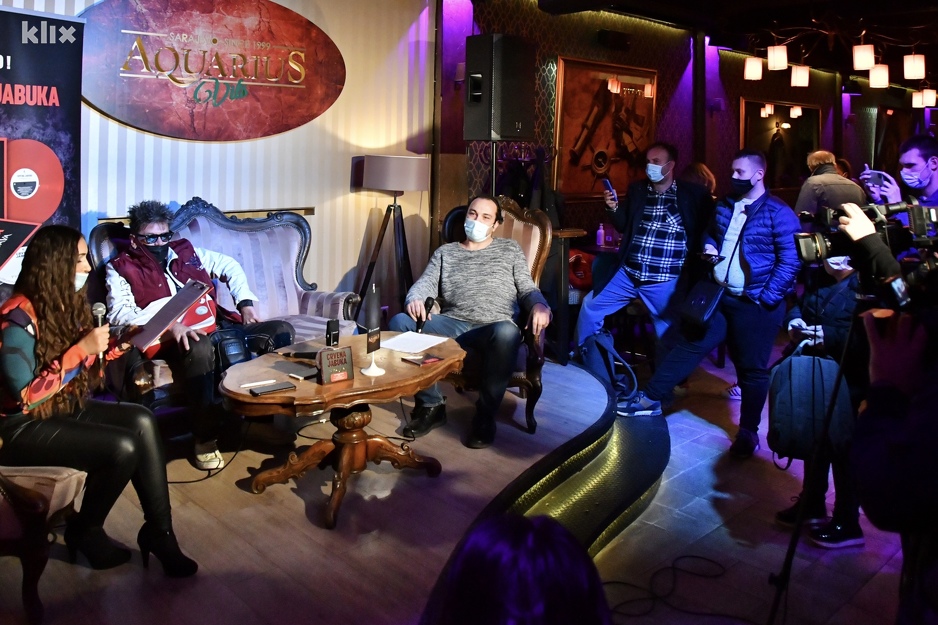 Kolege i prijatelji na promociji (Foto: I. Š./Klix.ba)
"Drago mi je što sam dio ovog tima i što se moje pjesme nalaze na albumu 'Tvrđava'. Mislim da smo uradili dobar posao i da će publika biti zadovoljna", kazao je Muharemović.
Mirko Šenkovski Geronimo sa suprugom Draganom je većinski autor.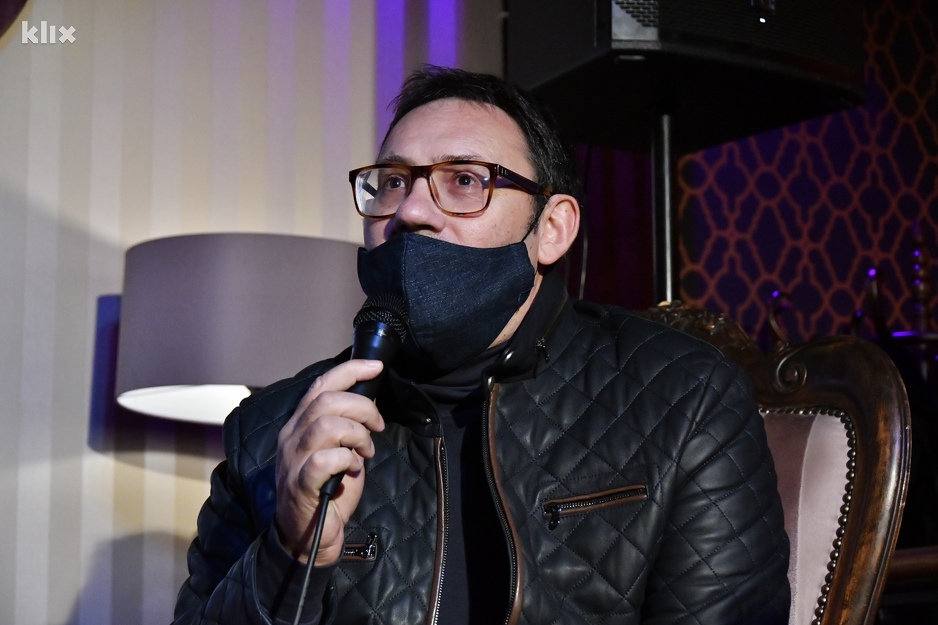 Obratio se i Geronimo kao većinski autor na albumu (Foto: I. Š./Klix.ba)
"Nije bilo lako raditi u ovim uslovima, ali sve se lijepo završilo i to je najvažnije", kazao je Geronimo.
Kako je ranije izjavljivao popularni Žera, vezan je za svoje rodno Sarajevo, grad kojeg je opjevao u mnogim pjesmama.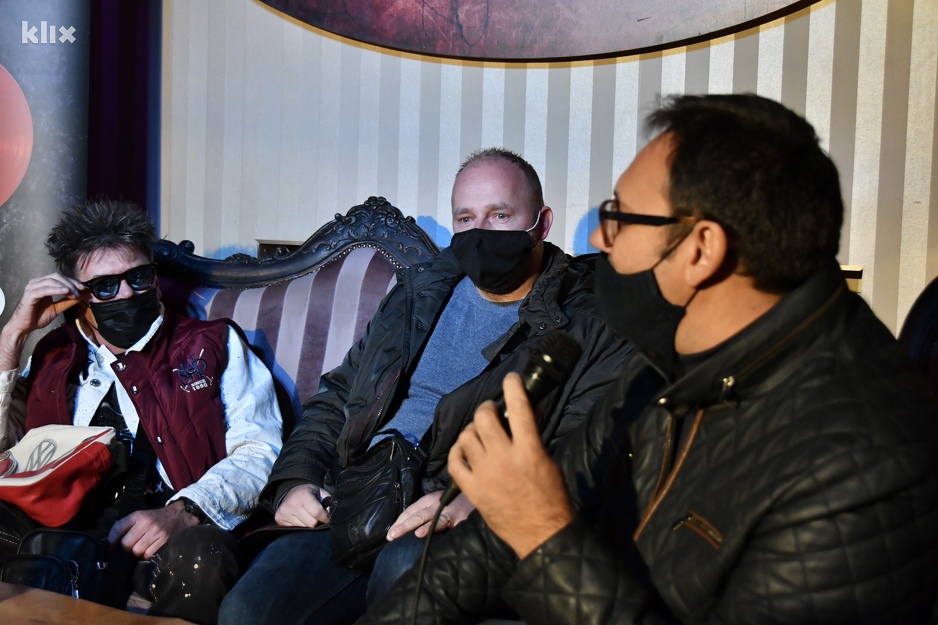 Foto: I. Š./Klix.ba
"'Tvrđava' ima 15 pjesama, trudili smo se da izbacimo emociju kao i na svakom našem albumu. Svaka druga pjesma govori o Sarajevu i BiH. Često kažem da je na balkanskom prostoru ostala jedna duša, a to je Sarajevo. I Josip Pejaković se pojavljuje na dvije pjesme, tu je i Željko Samardžić i zaista sam zahvalan svima koji su bili dio ovog albuma", poručio je Žera.
Izvor. klix.ba